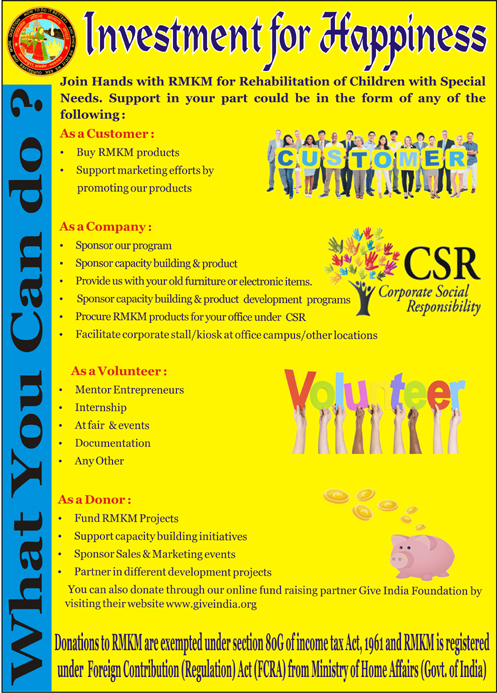 Anyone can volunteer for RMKM. It is indeed immaterial if a prospective volunteer is a student, a teacher, a professional, a social scientist, or a housewife. Education or degree of prospective volunteer is also immaterial. What matters is the presence of the spirit of volunteerism in the person. Volunteers can get a grass-root enviornment to work with as well as they have the opportunity to volunteer in the rural areas and with Children having Special Needs.
Apart from volunteers, RMKM needs adequately qualified and experienced staff members for its various activities. Please watch out our web site regularly for vacancies and act accordingly.
You can send your curriculum vitae with a covering letter to us at the mail ID info@rmkm.org.in, rmkm_ajm@yahoo.com. We maintain a database of CVs and may call deserving candidates as and when there is a requirement.