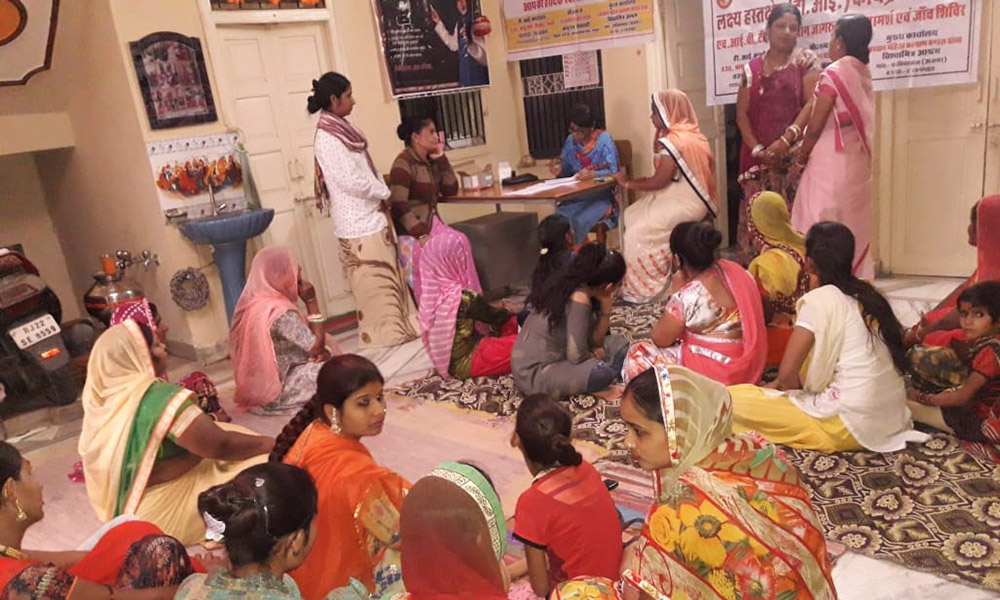 RMKM's community and mental health initiative envisages generating awareness about HIV/AIDS, providing health services, health counselling and health camps. RMKM works in the following areas under the aegis of the programme:
(I) HIV/AIDS-IDUs, FSWs & Out Migrants
With the financial support from Rajasthan State AIDS Control Society (RSACS), RMKM is working for around 500 targeted Injectable Drug Users (IDUs) in Ajmer district. In that programme our main focus is to promote safe injecting practice through needle-syringe exchange programmes.
RMKM provides new disposable needles and syringes to IDUs. All IDU's are taken to the ICTC centre for HIV test every 6 months and provided ART services if found HIV positive.
RMKM is also working with 600 female sex workers (FSW) in the Pali district to promote the use of condoms for the prevention of HIV/AIDS and Sexually Transmitted Infections (STI) of female sex workers.
(II) Childline : 1098 (24 x 7 Help Line)
By the help of Ministry for Women & Child Development and Childline Foundation Mumbai, RMKM is working as collaborative organization and running a `Childline call centre' from July 2011. Childline is India's first 24hrs free helpline for children in need of aid and assistance.