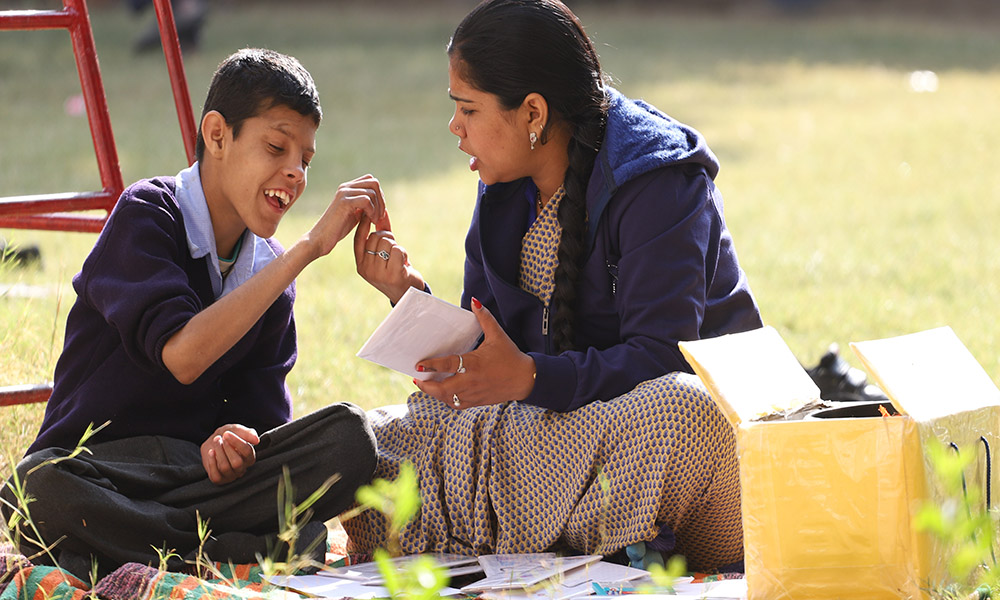 Vision
"We envision a healthy and empowered society which values and treats all human beings equally and is capable of initiating and managing sustained development"
Mission
"To facilitate economic and social upliftment of deprived children, women, youth and elderly through formal and in-formal education about skill enhancement, health, basic human rights and livelihood for self independence and self reliance"
Objectives
To work towards the development of the disabled through inclusive education, vocational training, preventative and rehabilitative services.
To improve the overall standard of life of the underprivileged through the mobilization of all possible resources of education, health, and environment in a lively ecosystem.
To facilitate the growth of children by exercising their right to education and providing them education free of cost.
To reduce the rate of IMR, MMR and to curb mental disability through early intervention, health counselling and health camps.
To spread the awareness in the field of Health Care inclusive of HIV/AIDS, Safe Motherhood, RCH and General Health.To empower the socially deprived, especially women, through education, awareness building, NRM, health education, capacity enhancement and micro-credit programs.
To provide care and support to the aged.
To work with poorer and weaker sections of society, in order to reduce economic and social disparity and to create a self-reliant and decentralized community system.
To create a workforce by providing training to the motivated youth to implement strategies of integrated development of the society.
To work with stronger section of the society to sensitize the mutual respect and equal opportunity for the weaker section.