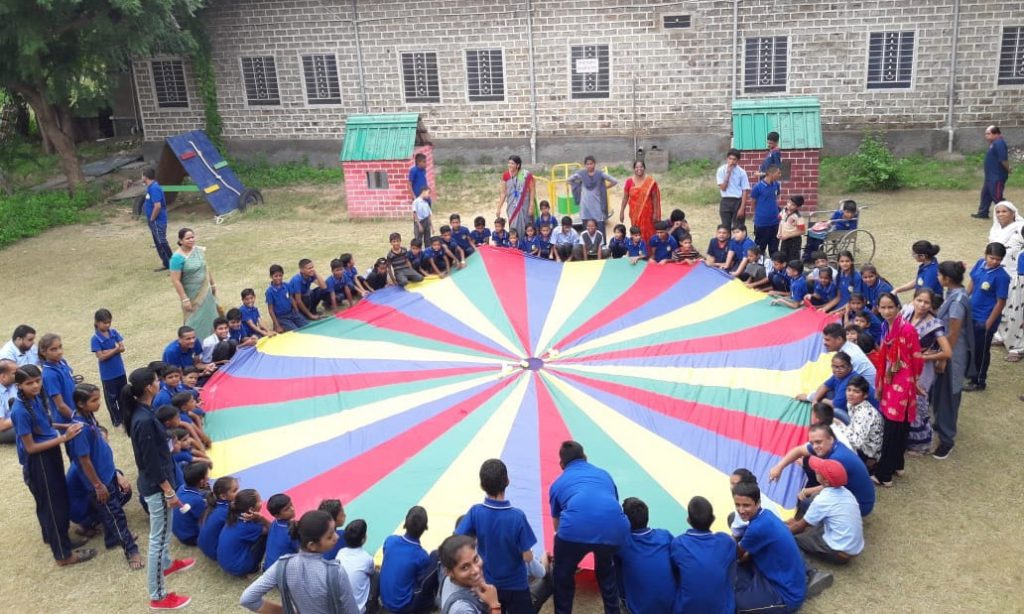 Rajasthan Mahila Kalyan Mandal Sanstha (RMKM) is a voluntary organization inspired by community development strategies of Mahatma Gandhi. RMKM strives to improve lives of rural people and disabled.
It all began in July 1975, when a flash flood hit the holy city of Ajmer in Rajasthan. About 250 families, many of whom were pilgrims to the famous Durgah, at Ajmer were trapped in low-lying and dangerous areas. To provide relief to the distressed families, Lt. Mr. Sagar Mal Kaushik, a railway employee, came forward and assisted these families by mobilizing relief materials (food grains, clothes, etc) from his neighbours.
The journey of development initiated by Mr. Kaushik and his group continued its forward course in the new grab i.e. being in the form of RMKM, a registered voluntary and non profit organization. As the name of the organization suggests, it emphasize its empathy with the most vulnerable social segment namely women. The organization per se began its development effort in 1987.
RMKM works with rural communities and disabled to rehabilitate them by enabling ownership over environment, institutions and communication. The organization has grown in terms of population coverage, geographical areas, multidimensional and varied development intervention supported through dynamic development strategies with a focus on people living below poverty line, intellectually challenged, the women, the aged. RMKM seeks to partner with and empower these groups to face the incongruities of their demanding home-land with the modernizing world.
RMKM operates to empower the rural population to become self-reliant against growing challenges in survival and engages in programmes which promote independence and sustainability. We give special focus to involvement of women to create gender equity in the society.
What we do
RMKM takes a holistic approach to development
We engage the community in decision-making, planning, and implementation.These are the areas in which we work towards a more empower and equitable future:
Education and Inclusion : Rehabilitation of persons with a disability, specifically intellectually challenged in an inclusive environment, early intervention services to intellectually challenged children.
Health : Prevention and education of HIV/AIDS among Female Sex Workers, out migrants, and Intra Drugs Users, quality assured and appropriate health facilities and promotion of hygienic practices, improving assess and involvement in Government health services. Collab organization of "Childline India Foundation" which is a 24×7 toll free help line number to provide services to children in distress
Livelihood Promotion and Micro-Credit : Increased economic activities and a general increase of wealth among marginalised groups through micro-credit initiatives and goat rearing.
Human Resources Development : Foundation course for in-service teachers, two year diploma course D.Ed in Mental Retardation, two years degree course in Special Education – Mental Retardation (B.Ed – S.E. M.R.), training to voluntary organisation in the field of disability and inclusion.