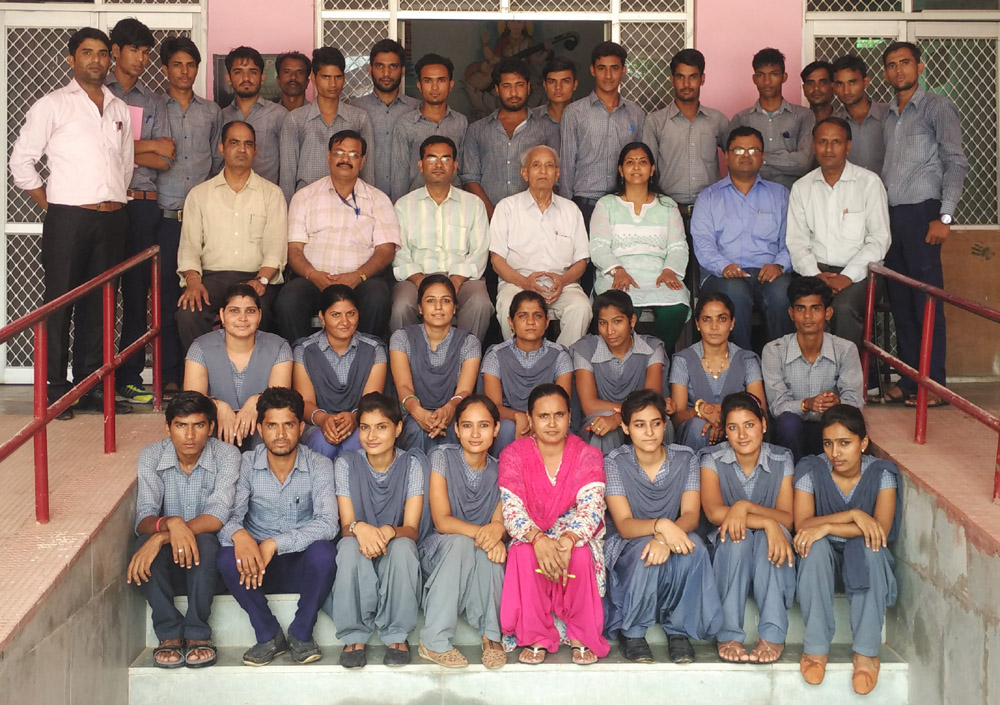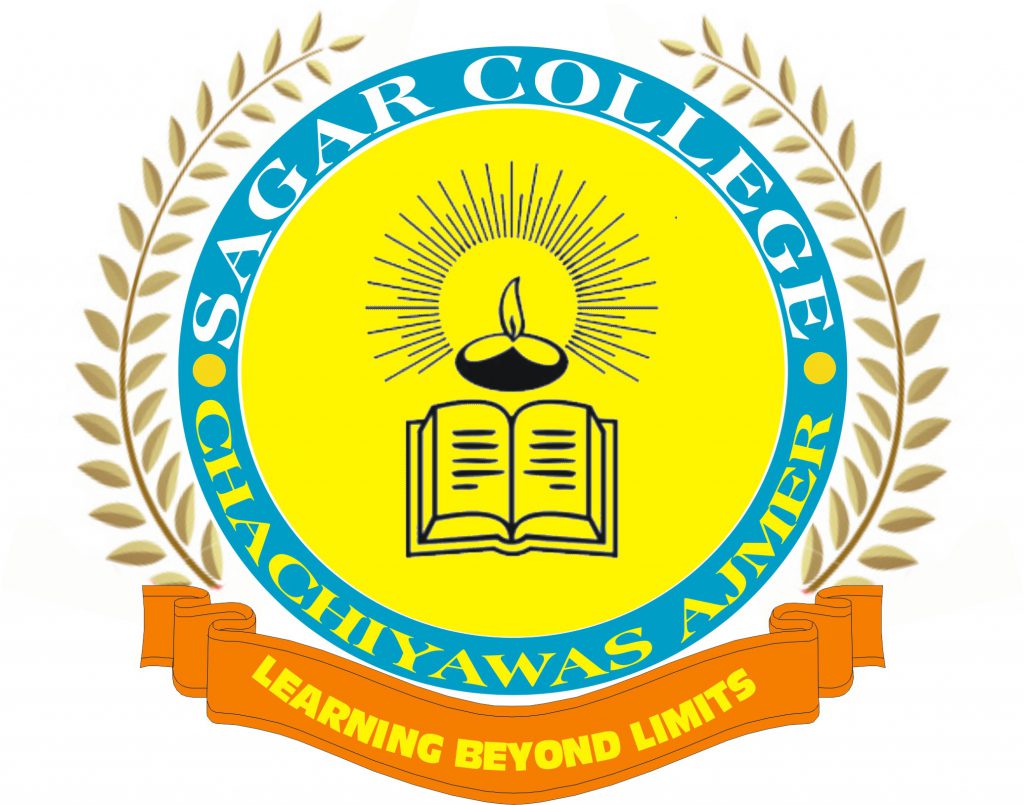 RMKM realises that in order to make their efforts at holistic community building a sustainable and widespread activity and achieve the desired results, there is urgent requirement of trained human resources. The organisation has therefore invested in several capacity building initiatives under the roof of "Sagar College"
(I) Bachelors Degree in Special Education (Mental Retardation) and Diploma in Special Education (Mental Retardation) – DSE (MR)
By keeping in the view the scacity of Special Educators/Professionals working in the field of disability, RMKM started the DSE (MR) course in 2007, the only organisation in Ajmer district to do so. The course is affiliated with the RCI and Ministry of Social Justice and Welfare (Govt of India). There are 30 seats offered by RMKM for this programme. While RMKM has the required expertise by way of a trained and experienced faculty, its school for special children provides the necessary practical experience for students of the course. The scope of the course is immense since according to the state government, there should be one teacher for every eight MR students and one special instructor for every block in a district under the Sarva Shiksha Abhiyan guidelines.
With the successful implementation of DSE (MR) course, RMKM started the Degree course in Special Education (Mental Retardation) B.Ed S.E.-M.R in the year 2015. The course has been affiliated with RCI and Recognized by Maharshi Dayanand Saraswati University (MDSU), Ajmer. The course offers 30 seats for the candiadates who aspires to work in the field of special education. (Latest Placement student List) (Placement student list old)
Various facilities provided by Sagar College are :
Experienced and well qualified faculties
Digital Classrooms with Projectors and Smart Board
Well equipped library with latest books, jounals, magazines and reports
On-campus hostel facility
Playground and garden for games and co-curricular activities
First Alumni Meet 29th Dec. 2016 (Click Here more details)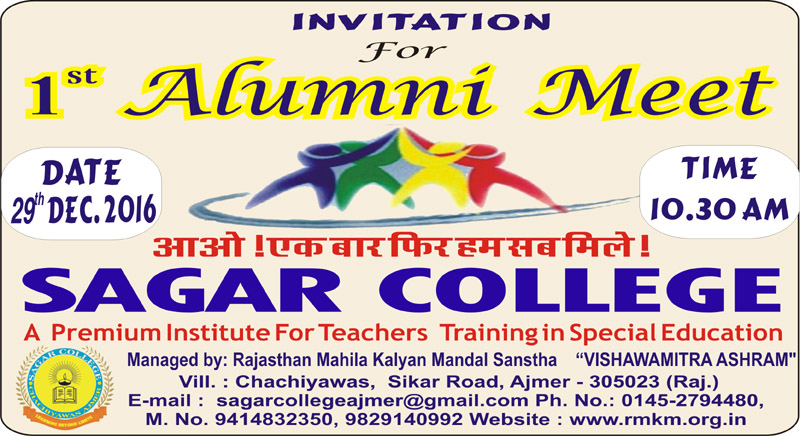 (III) Volunteer Programme
RMKM provides internships and volunteering opportunities for young students and youth, giving them the necessary exposure in their areas of operation. The vision is to promote social work and develop the interest and commitment of youth in this arena. Therefore RMKM has formed collaborations with various agencies and institutions like I-Volunteer, Crescent School Canada, Oregon State University California, VHAI, VANI, RVHA, EDI, SNDT, Via Desh and different institutes and colleges such as Central University of Rajasthan, Banasthali University, Jain Vishwa Bharti University, Aryan College, Ajmer Mayo College, Ajmer, Tilak Maharashtra Vidhyapeeth, IGNOU Centre for studies in Rural Development Institute of Social Work and Research, Maharashtra National Law University, St. Albert's College, Kerala, Pandit Deen Dayal Petroleum University, Tata Institute of Social Science (TISS), Roda Mistry College of Social Work and Research Centre and Asha College of Special Education.
(IV) Consultancy
Since RMKM is regarded as a pioneer and leader in special education methodology in the state, the government as well as other NGOs draw upon their services as consultants in various issues like inclusion, health, mental health, education and HIV/AIDS.
(V) CSR Summit Events India CSR SUMMIT 2017
(VI) Virtual Inspection for PGDYT Course
Virtual Inspection for PGDYT Course
When
Wed Sep 22, 2021 2:15pm – 3:15pm India Standard Time – Kolkata
Joining info
Join with Google Meet
https://meet.google.com/mbf-vebr-ocy