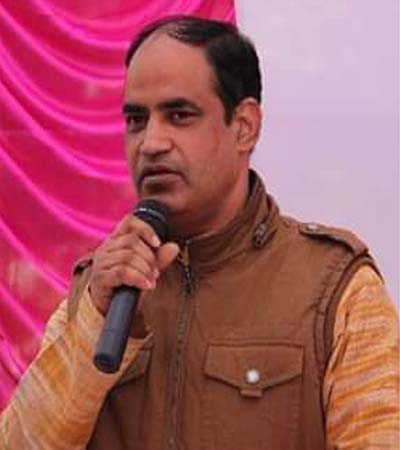 Director
Mr. Rakesh K Kaushik holds a Master's degree in Sociology from MDS University. As a professional qualification, he holds Master degree in Special Education (MR) & PGPDM from SPJIMR(Mumbai). He is associated with Rajasthan Mahila Kalyan Mandal since July 1993. Previously, he remained Executive Member of Rajasthan Voluntary Health Association.
Mr. Kaushik has been the Director of Rajasthan Mahila Kalyan Mandal, Chachiyawas and Daksha Empower Ability Foundation. Mr. Kaushik has nearly 27 years of experience of working in the Social Sector in India, particularly in Rajasthan.
Mr. Kaushik has provided outstanding leadership as the Director and has contributed significantly to enable the Organization scale phenomenal heights under his stewardship. The numerous awards won by Mr. Kaushik and the Organization are a testimony to the tremendous credibility that Mr. Kaushik has built over the years.

During his tenure, the Organization has achieved good and consistent progress on key parameters like Resource Mobilization, Financial Management, Governance and the Management at HRD level. He has led organization through all odds & evens and the subsequent integrations have been smooth and seamless under his inspired leadership.
Mr. Kaushik continues to be the Director of the RMKM & Daksha as his guidance is like a candle lit in the darkness and his support motivates each n every employee to give excel in their works.