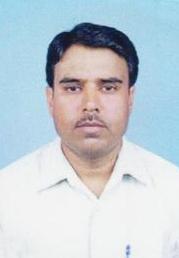 Mr. Nanulal Prajapati is working as Deputy Director in RMKM, handling all the chores of Livelihood & Health Program with specialization in livelihood promotion, Micro-finance, Child Protection, Child Rights, Reproductive Health, Sexual & Adolescent health, development activities for Persons With Disability (PWDs) and Rural development.
He started his journey with RMKM in the year 2009 as Project Coordinator, handled numerous projects accomplished by organization in collaboration with various reputable organizations viz. European Union & Aga Khan Foundation, Jamshedji Tata Trust, The Goat Trust Lucknow, NABARD, ICICI Bank, RangDe, GiveIndia, IIHMR and many others.
Seeing his continuous hardwork & dedication towards organization, he got promoted as Deputy Director in the year 2016. On 26th January 2019, he was awarded by The District Administration Ajmer(Rajasthan) for his excellent working in the field of Child Protection & Child Rights.  
Besides this, he enjoys being a skilled trainer and proficient in writing as well as well Anchoring in events. Also, he proactively participates in social works and responsible towards his duties. "